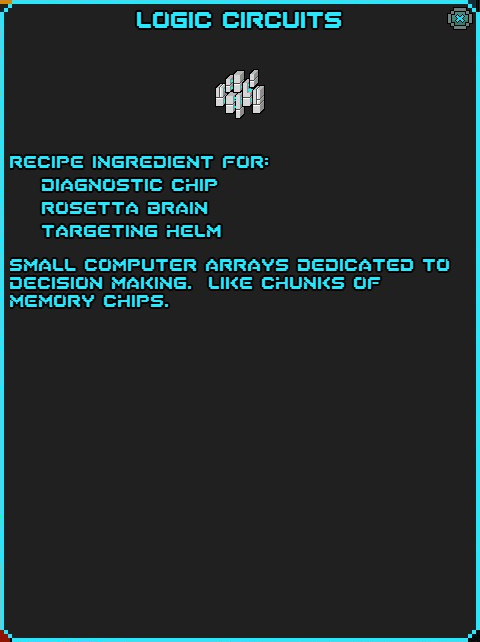 Size: 1x1
Max stack size: 10
Ingredient
Edit
Result
Ingredient 1
Ingredient 2
Ingredient 3
Ingredient 4

Skill: Computers
Effect: Identifies a single random Bio mods. One use.

Skill: Electronics
Effect: Bonus to next Decryption tasks, which includes Tesseract wells and Creation stations.

Skill: Electronics 95
Effect: Helmet. +15 bonus to pistol, rifle, assault weapon and heavy weapon skills.
Not created by any recipe.
Ad blocker interference detected!
Wikia is a free-to-use site that makes money from advertising. We have a modified experience for viewers using ad blockers

Wikia is not accessible if you've made further modifications. Remove the custom ad blocker rule(s) and the page will load as expected.