Item Info
Edit
Size: 1x1
Max stack size: 5
When consumed, provides +45 armor and inflicts slow. Doesn`t stack. 
Note: Using a cure effect ability (Hum Gum, Psionic Cure, etc.) will remove the slow, while leaving the armor, potentially making these incredibly useful for Liir Seekers, Psions, and Engineers.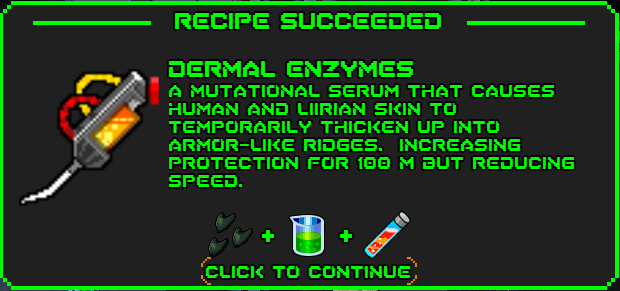 Ad blocker interference detected!
Wikia is a free-to-use site that makes money from advertising. We have a modified experience for viewers using ad blockers

Wikia is not accessible if you've made further modifications. Remove the custom ad blocker rule(s) and the page will load as expected.